Privacy Policy
GMP Publications Store Privacy Policy
Protecting your privacy when using our website is important to us. Please note how your data will be used.
Data for Payment
The shopping cart may collect the following shopper information for credit card processing:
Name
Email
Address (billing and/or shipping)
Credit/Debit card details
IP Address
The information is collected so that payment can be processed and shipping can occur. The payment data will be shared with a payment processor as well as the order total and possibly order details such as the products ordered. Payment processors include:
Automated (on-line)
manual (off-line)
Data for Shipping
In order to ship materials from GMP Publications, a shipping address is needed as well as product weight, box sizes, and order totals. This information will be shared with Federal Express or other shipping organizations as required.
Data for Analytics
Pages browsed will be logged by the Web Server and tracked by Google Analytics. The information tracked and logged will include your IP Address.
Data Collected when Registering
When you register for an account we collect your Name and Email and when you checkout we store your Billing Address, Shipping Address, and Order Details to enable easy check out the next time you order. Upon ordering, your email address will be added to the GXPNews letter to inform you of the changes to the Federal Law pertaining to your handbook. You can unsubscribe by using the link at the bottom of the GXP e-Newsletter.
Cookies
Cookies are small files stored by your browser on your device. They are used to remember preferences and improve the browsing and checkout experience. Our shopping cart uses the following cookies:
Shopping Basket Cookie — sets a basket ID to correlate to your temporary shopping cart file. (remains for up to 7 days)
Shopper Cookie — saves email, billing address and shipping address so that the next time you check out your address information is already populated. This cookie is created when you submit an order. (is kept for 1 year)
Customer Registration Cookie — contains your name and whether or not you are logged in. (remains for up to 20 minutes)
Cookies can be cleared by you. The method used depends on the browser and device. See wikiHow for more information. Fulfilling Data Requests Contact us if you need a copy of your Orders or Customer Registration data.
Data Retention
Orders — When an order is completed the order information (including email, name, address, products, shipping method, etc.) is stored in a database. That information remains for up to one year. If you would like us to remove your order data earlier, please contact us.
Customer Registration — Your orders and addresses will remain until you delete them in your account. If you would like us to remove your order data earlier, please contact us.
Updated: 31 March 2020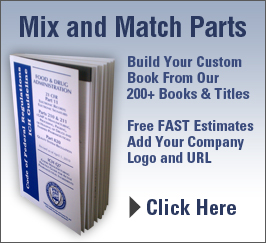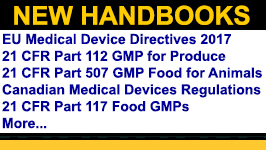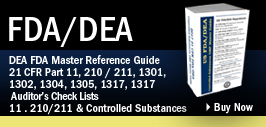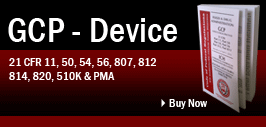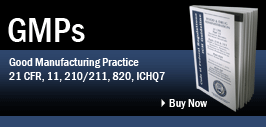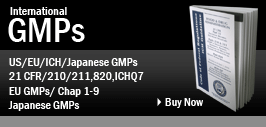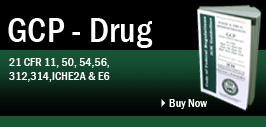 Guaranteed Lowest Price
Quantity Discounts Available
Always Current, Up-To-Date
Company Logos Available
Special Customizations
Pocket-sized 3.75" x 6.25"
Prep for FDA & Client Audits
Employee Training & Reference
Promotional "giveaways"
Tradeshows and meetings